BAD Coaches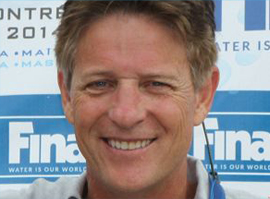 Joe Chirico
Joe Chirico has been coaching the team since it was established in 1979. He is the most experienced age group diving coach in New England, having won numerous All-American coaching honors at the Age Group and Senior Levels.
Joe has had a great deal of international experience, leading US National-level teams in China, Canada, Mexico and throughout Europe, and coaching BAD divers at the World Championships in Sydney, Australia and at other International venues.
Joe has coached at Boston College, Northeastern University and Wellesley College. As a college coach, Joe won a number of coaching awards including NCAA Division I Zone Coach of the Year, New England Coach of the Year and Eastern Seaboard Coach of the Year. As a diver, Joe competed for Boston University where he was team captain and record holder.
Joe is the Director of Diving for the AAU and plays a major role in that organization. Joe is the Diving Commissioner for the Bay State Games. He held the position of Vice President of Junior Diving on the Board of Directors of United State Diving for five years. Coach Chirico is one of only 10 USD-certified Trampoline Instructors and a USD Safety Instructor. Coach Chirico lives in Dover with his wife Carol and two sons, Matthew 18 and Michael 15.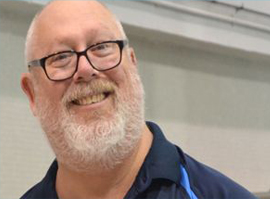 Jim Brainerd
Jim Brainerd is the varsity diving coach at Babson College and is in his 15th year of coaching with BAD. He started coaching High School diving In Connecticut in 1975 and is in his 40th year coaching either High School or College divers since moving to Massachusetts in 1979. Jim coached at Brandeis University for 20 years. During his tenure at Brandeis he had a string of nine straight years with a NCAA III national qualifier and multiple divers earning "All-America" honors. He has also had both men and women qualify for NCAA Division III Nationals during his 9 years at Babson. Jim coached a 4-time Irish National Champion who was the first Irish diver to compete in an International Meet in 45 years when he competed at the 1999 FINA Grand Prix Meet in Montreal. Jim is renown for his spotting ability in the dry training room and has coached several area high school teams including Weston, Wayland and Framingham High Schools. Currently Jim coaches Hopkinton, Waltham, Westford Academy and Bromfield High Schools during the Winter Season. Jim Recently won the EMISCA "Assistant Coach of the Year Award" for coaching high school diving. Check out the video below. Jim is a self-employed lawyer and real estate broker and he resides in Northborough.
providing
an upbeat, positive and accelerated learning opportunity
Assistant Coaches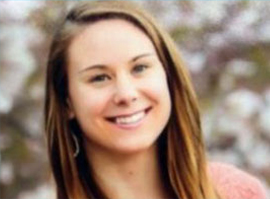 Kate Sorenso
Kate Sorenson is a 2009 graduate from Wellesley College where she was a 4-Time NCAA All-American Diver. Kate started diving for the first time during her sophomore year of college. Joe Chirico, her college coach, led her to 4th at the Division III NCAA Championships on both the 1 meter and 3 meter boards. Kate was awarded the Diver of the Year for her conference in 2009. She was also awarded Athlete of the Year at Wellesley College. Most notably, Kate was awarded Woman of the Year in the New England Women's and Men's Athletic Conference with over 5000 female athletes in the conference. Kate holds 3 Wellesley College Records and holds 3 Masters FINA World Records as well.
In addition to coaching, Kate continues to train with BAD. She won two National Titles at AAU Nationals in 2014. She also won two World Titles at Masters Worlds in Montreal in 2014.
In addition to coaching BAD, Kate is the coach for Lexington High School and Cambridge Rindge and Latin School. During her 5 years coaching these two teams, she has had two State Champions: Helen Zitkovsky and Gabe Bamforth.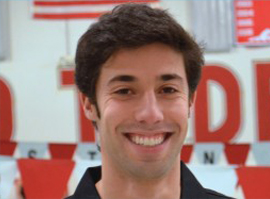 Zach Lichter
Zach Lichter is the current coach at Wellesley College. As a youth, Zach dove with Boston Area Diving, posting huge scores at Weston High School with 319.2 points for 6 dives and 524 points for 11 dives. Zach dove for UMass in college where he finaled in the A-10 Division I Conference. In addition to coaching for BAD and at Wellesley College, Zach coaches at Weston High School and Natick High School. In 2013 and 2014, Zach's high school diver won the the Division II State Title. Zachary is currently finishing his law degree at New England School of Law.