Boston Area Diving Practice Tuition and Fees, Payment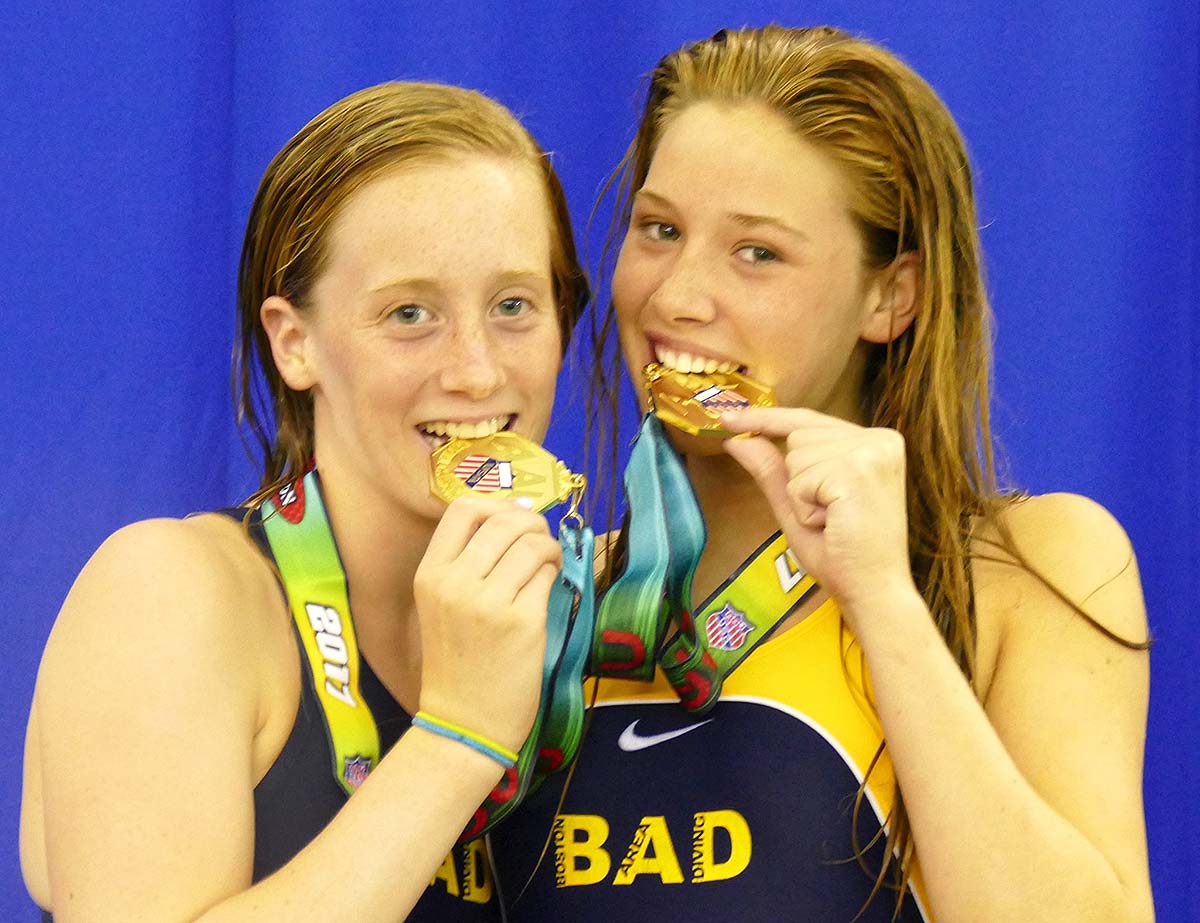 2016 National Champions Kate Mullen and Cali Brady
TEAM FEES
GOLD TEAM 5-7 DAYS PER WEEK $380
(except holidays and pool closures)

SILVER TEAM 3 DAYS PER WEEK $300
(except holidays and pool closures)

BRONZE TEAM 1 DAY PER WEEK $250
(except holidays and pool closures)

DAILY MEET FEE $25
Practice and Competition Days
WOMEN'S TEAMSUIT $60
MEN'S TEAM SUIT $30
TEAM TOWEL $40
TEAM SAMMY $12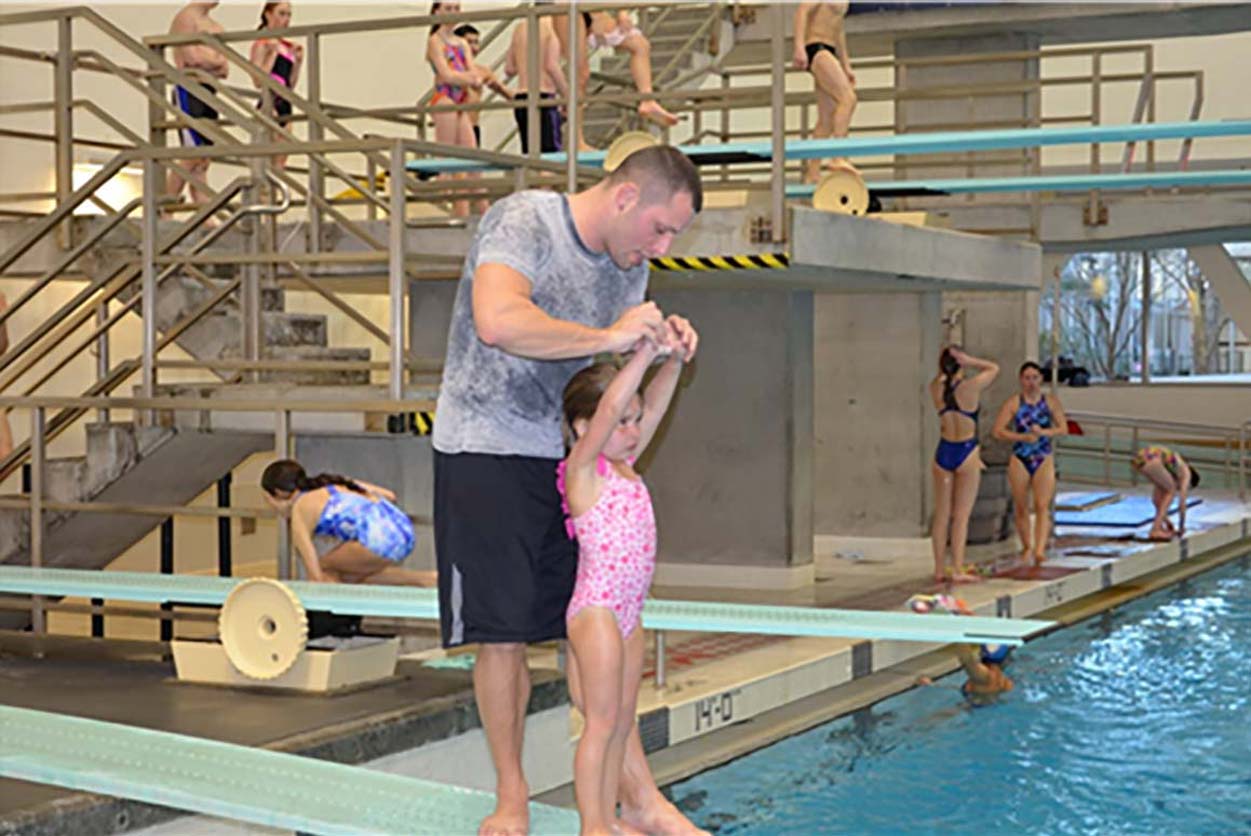 Two Time Masters World Champion Logan Pearsall Teach lessons at MIT
LESSONS FEES
CONCORD SATURDAY MORNINGS $30 PER CLASS
MIT SUNDAY EVENING $35 PER CLASS
PRACTICE WITH TEAM $50 PER PARCTICE
Arranged by Coaches

PRACTICE WITH TEAM $525 Per Month
Arranged by Coaches. For experienced divers who wish to train with team but are not team members.
TEAM SAMMY $12
providing
an upbeat, positive and accelerated learning opportunity
Other Expenses and Information for Parents
FAMILY DISCOUNT When two or more family are training a 10% discount on the total program fees.
ADDITIONAL PROGRAM FEES There is a travel fee of $25/day for all meets, which covers coaching fees and team expenses while at competitions. Occasionally we run special programs which are not covered by monthly fees. These may include bringing in Olympic divers, coaches or noted sports psychologist or taking weekend trips to train on tower. Because of our team size these fees are usually reasonable.
MEET EXPENSE All expenses to competitions are the responsibly of the diver and their parents. Meet expense may include hotel, car rental, gas and tolls, plus the cost of sending a coach and sometimes chaperones. We make every attempt to keep these costs low and we do a great job of keeping our travel expenses to a minimal. Often we will negotiate prices right up to checkout time. Due to this practice, we can only estimate the projected cost.
MEET ENTRIES With the exception of certain major meets, it is the responsibility of each diver to submit his/her entry form and entry fee (usually between $25-35per event). Meet information will be posted on the website and is distributed by the coaching staff.
ADDITIONAL COMMITMENT All parents will be expected to assist at all diving meets which Boston Area Diving hosts and will be asked to assist, whenever possible at other meets and diving functions. Reflecting the spirit and effort of our program, we ask that parents should try to set an example in the diving community with enthusiasm, cooperation and helpfulness. We are all ambassadors of our sport.
PARENTS/GUARDIANS PLEASE NOTE. We encourage parents and guardians to watch practice. With regard to travel for off-site training and competitions, parents are responsible for making all arrangments for travel and housing, and for providing supervision for their child during those events. Often parents will coordinate these arrangments with each other parents. The coaching staff does not provide any travel assistance or supervision of divers during travel, other than coaching during training and competition.